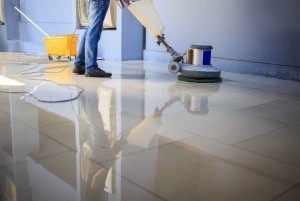 No matter what sort of business you operate, the state of the floors in your building is probably the least of your concerns on an everyday basis. You should, perhaps, think about them a bit more, though. It's entirely possible that dirty floors are actually costing you clients. As you read this article, you will come to understand why this is the case and what you can do about it.
Your industry could play a role.
While it is important to maintain a clean facility regardless of your company's field, some industries are more cleanliness-centered than others. If, for example, you are a doctor in private practice or you have a restaurant, potential clients will expect your facility to be spotless at all times. If they notice that the floors are dirty, they are likely to walk out and never return.
Word-of-mouth is probably hurting you.
Even if your floors are usually clean, letting them get dirty even for a day or two could cost you, customers. This is because word-of-mouth is still crucial for small businesses, even in today's technologically advanced world. If someone comes into your establishment while your floors are dirty, they may very well be disgusted enough to tell their friends and family members to avoid coming to your business too.
You might come across as unprofessional.
Having dirty floors in your building might make prospective clients think you simply don't care about how your business comes across, even if this couldn't be further from the truth in reality; first impressions are everything, after all. Coming across as unprofessional is a surefire way to lose patrons. People don't want to trust someone who may or may not know what they are doing, especially with important tasks like tax preparation or estate planning.
The best way to ensure that your business's floors are never dirty is to hire a professional janitorial service to come into your facility on a regular basis. Our team is highly skilled and has the ability to effectively maintain all sorts of buildings, from conventional offices to assisted living homes. Just let us know what you need, and we will create a cleaning plan that works for you!