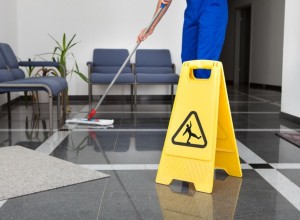 It's critical for schools and universities to be cleaned on a regular basis by a team of trusted janitorial professionals. By keeping the school well-maintained, we are ensuring that students have a much lower risk of getting sick.
Some of the main tasks performed by janitorial professionals include:
Clean radiators, baseboards, light fixtures & dispensers
Clean and disinfect restrooms and classrooms
Vacuum carpeted areas
Sweep and mop tile floors
Empty wastebaskets
Dust ledges and surfaces
Clean and dust shades/blinds
Sweep and mop hallways and entryways
The above tasks are only some of the duties performed by a professional janitorial team. In addition to the items listed above, some other best practices include:
Stock restrooms with soap, toilet paper and supplies
Burnish VCT flooring
Strip and refinish VCT flooring
Clean all windows
Hot water extract all carpeted areas
If a janitor skips any of these tasks, they are increasing the risk of spreading germs in the school. A reliable janitorial team will go above and beyond to make sure all of these tasks are completed in a timely manner.
In need of a janitorial team for your school? Contact Clean Facilities Group Inc. at 781.894.4828.