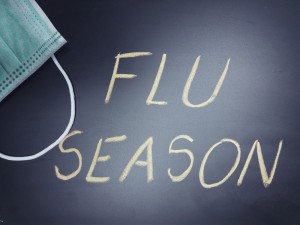 Flu season is in full swing and while most of us take the proper precautions to ensure we do not get the flu, this year vaccinations have fallen short. In fact, as of February 24, there were 23,324 flu-associated hospitalizations, according to CNN. This year we've seen a significant increase in flu cases but there is plenty we can do to get proactive about combatting this illness.
Did you know that flu viruses survive on surfaces for nearly 48 hours if they are not disinfected? Let's explore why your company should invest in janitorial services to beat this year's horrific flu season.
Cleaning Germ-Heavy Spots: Germs are commonly found in offices, specifically on doorknobs, light switches, water coolers, telephones and staircase railings. Far too often people miss these areas when cleaning and since these spots are constantly being used, germs quickly spread.
Safe Cleaning Methods & Products: Many over-the-counter products won't fully eliminate germs. While they do leave a pleasant scent and they are strong enough to remove stains and residue, a strong disinfectant cleaner is needed to wipe out all bacteria.
Regular Cleaning: When businesses don't rely on janitorial services, cleaning important areas falls by the wayside. Commercial cleaners ensure that your space is fully cleaned on a regular basis, helping to prevent germs from spreading and ensuring your office in top-notch condition.
What Your Office Can Do to Avoid the Flu
Although the flu isn't truly unavoidable, your office can get proactive to decrease their likelihood of catching the flu.
Discuss the importance of vaccination with your co-workers/employees
Hang informative posters in restrooms with hygiene tips
Send out a memo reminding employees about the flu
Change your HVAC system so your office has good ventilation
Make sure you are reading up-to-date flu information
Remind employees to stay home if they feel under the weather
Contact Clean Facilities Group Inc.
Our team of janitors have years of experience cleaning a wide-variety of businesses including office spaces, banks, educational facilities, medical spaces and so much more. We make sure our staff implements new practices and has undergone the proper safety training. If you're seeking janitorial services for your business, fill out our contact form or call us at 781.894.4828.